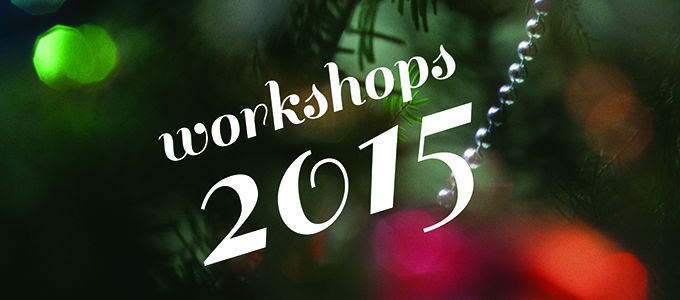 really – it was the pâtés' fault.
It was my starter, and it was late you see. Maybe it was also the hunger, or the glass of wine on an empty stomach. I'll never really know for sure, but what I do know is that I was talking too much and somehow I had put it out there for real that I wanted to help corporates with some design workshops in 2015.
Perhaps I had better start at the beginning… 
There I was, having a lovely lunch with a group of business women at London Bridge, when the question was raised – what do you want to do that is different in 2015? And out of my mouth without thinking came an idea that has been kicking around in my head for about a year…
I thought it would be a great idea to speak to Marketing Managers and HR Departments to help them develop their internal comms designs to make sure they are on brand and look amazing. This can boost the employee engagement within the company, as well as making the HR dept look super cool!
But HR aren't designers, and shouldn't expect to be.
and that's where i would come in, running half day workshops to help them blitz their documents with really easy hints and tips to make their materials awesome!
Obviously this would involve the Marketing Department heavily, as they hold the brand keys, and it all has to toe the company line.
Having worked for many years producing internal comms for some big players, we fully understand the constraints and headaches that HR and Marketing go through, and my intention is to give some real world help.
And the bit that might really surprise people? I'm not looking to do the design for these people! I love talking and handing over knowledge, it's great fun and I get a real buzz out of it. Pure and simples.
Anyway, back to the lunch. So this came out. I've not even formalised it, not even thought who I would offer it to…
And yet the lady sitting next to me said 'brilliant idea, I'm going to put you in touch with my marketing dept, they definitely need your help, how many will you have on your workshop, and when are you starting'!!
Oops. So I'd better get a wriggle on and work out my workshop!
what do you think of my idea?
are there any specifics i should focus on?
what would help you?
I look forward to hearing from you,
N xXx