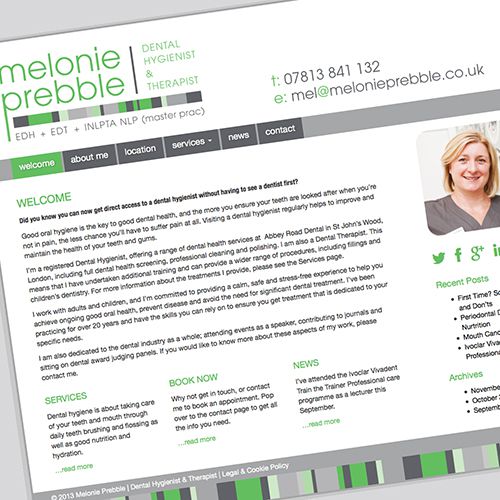 I just wanted to take a moment to let you know how happy I am with the services your have provided me.
I chose you because of your experience and knowledge and your open lines of communication. I trust you and have appreciated your advice and you are friendly.
I have worked with you for a year now and on every occasion from telephone calls to email proposals you have all been attentive, friendly and helpful. It seems no job is too big or too small.
I chose your new business start up package. You helped me work on a strong brand for my business and as a team you have created my beautiful and simple to use website. You even spent time giving me a tutorial on how to update the site and blog! NO other company does this! At this point I will add, your services are worth every penny. I received high google ratings within a week or so and my first web enquiry within that week too!
Following on you have designed and printed a post card flyer which has dropped through 1000 mailboxes in my business area. My business is going from strength to strength thanks to you.
I am looking forward to our next project and again appreciate your professional opinion and expertise. Somehow working with you really boosts my confidence in my own business and its position amongst the competition.
Thank you.
Mel Prebble – Dental Hygienist & Therapist