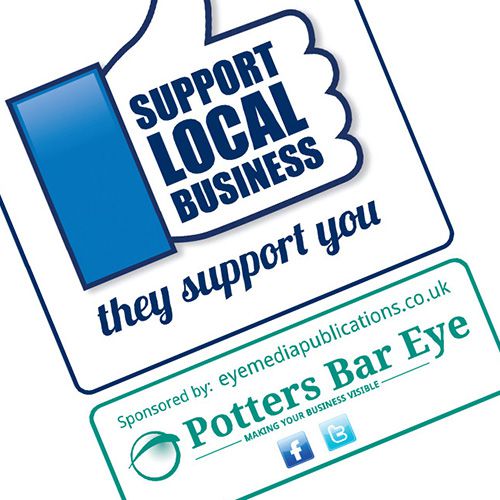 Everyone at The Creative Haus
Thank you so much for the great job you recently carried out for us regarding our new campaign encouraging everyone to "Support Local Business".
The designs you came up with were fantastic and you ensured everything was approved, printed and ready for collection as requested.
You will be delighted to hear that we have started to deliver to the local businesses and the uptake and support has been 100%.
Thank you so much for "supporting local". We will continue to promote your excellent service wherever we can and look forward to working with you again soon.
Deborah Pottinger
Potters Bar Eye
www.eyemediapublications.co.uk